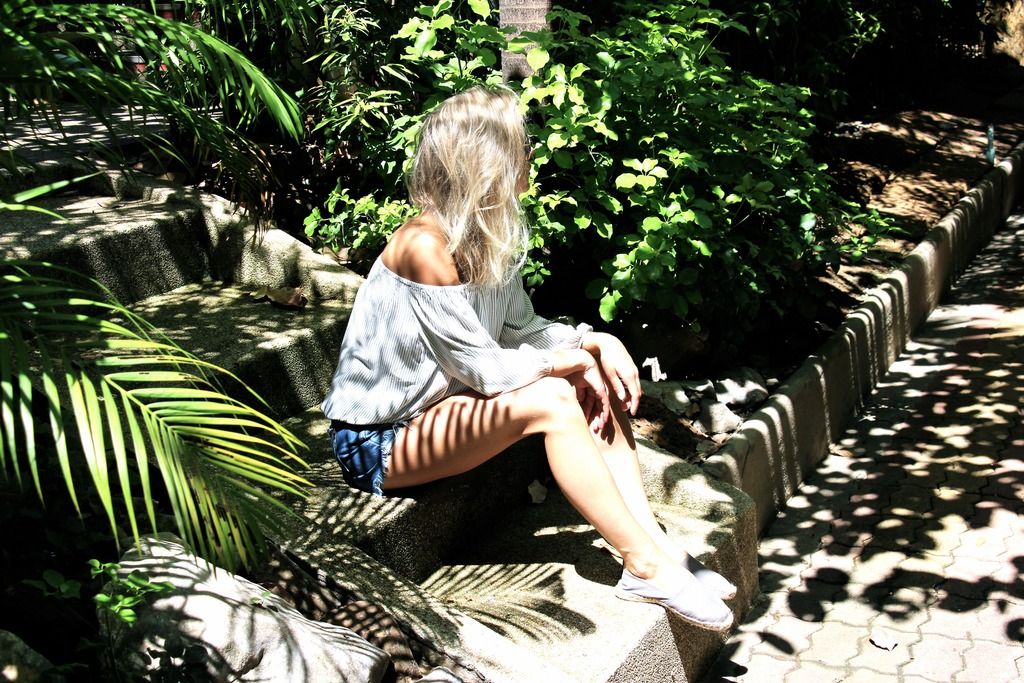 The off shoulder trend got to me. 
This top with it's elegant pinstripe was more dan welcome, since I don't really own 'sexy' clothing. 
It's not that it's short, nor that it shows boob - which pretty much sums up sexy clothing - but the bare shoulders just made me feel very feminine.
I added a new pair of denim shorts, because one can never have enough of those during summer. Speaking of summer, there is a serious heatwave going on in my little country.